Dichotomous Key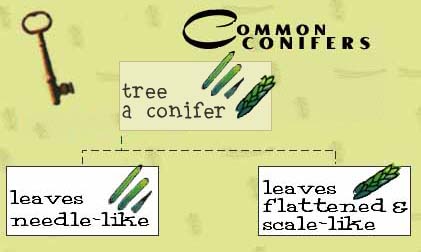 Oregon's diverse topography and climate combine to create a variety of habitats in which conifers thrive. Nearly 30 species of conifer are native to Oregon. Most have leaves shaped like needles, while a few have leaves shaped like scales.

trees by common name

trees by scientific name

dichotomous key

mystery tree


website authors

order a book "Trees to Know"

more informational sites

contact us